Description
Natural repellent that in addition to protecting, moisturizes and softens bites!
This body oil with extra virgin olive oil (EVOO) and citronella repels insects and softens bites.
Olive oil itself is not a repellent. However, the mixture of olive oil with the essential oils of lemon, clove, lavender and citronella provides a strong repellency against blood-sucking insects. In addition to protecting, moisturizing and softening the bites.
Ingredients: Extra virgin olive oil, carrot oil, essential oil of lemon, clove, lavender and citronella.
INCI: Oleo Europea Fruitoil, Daucus Carota, Lavandula Angustifolia, Citrus limon Peel Oil, Eugenia caryophylata, Cymbopogon winterianus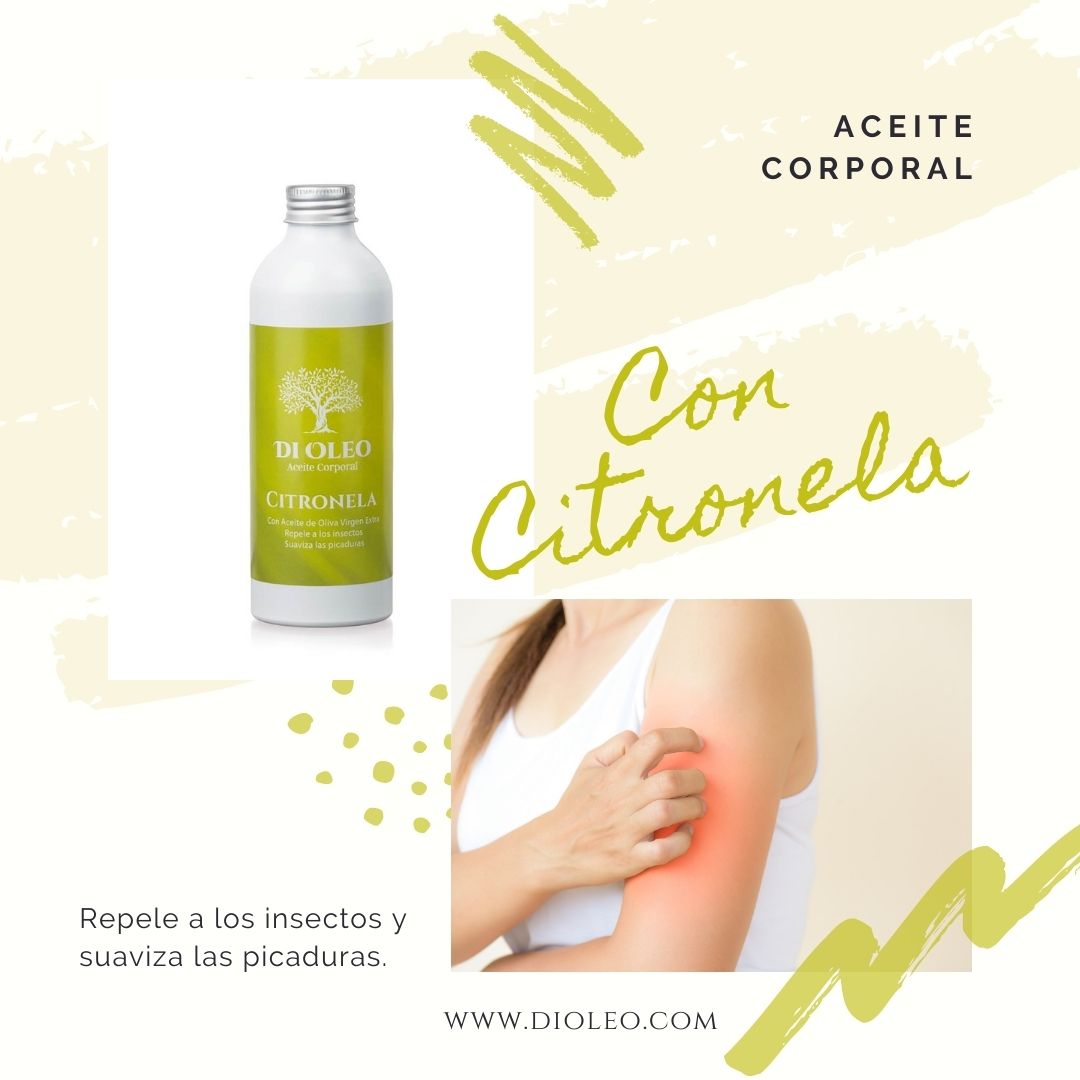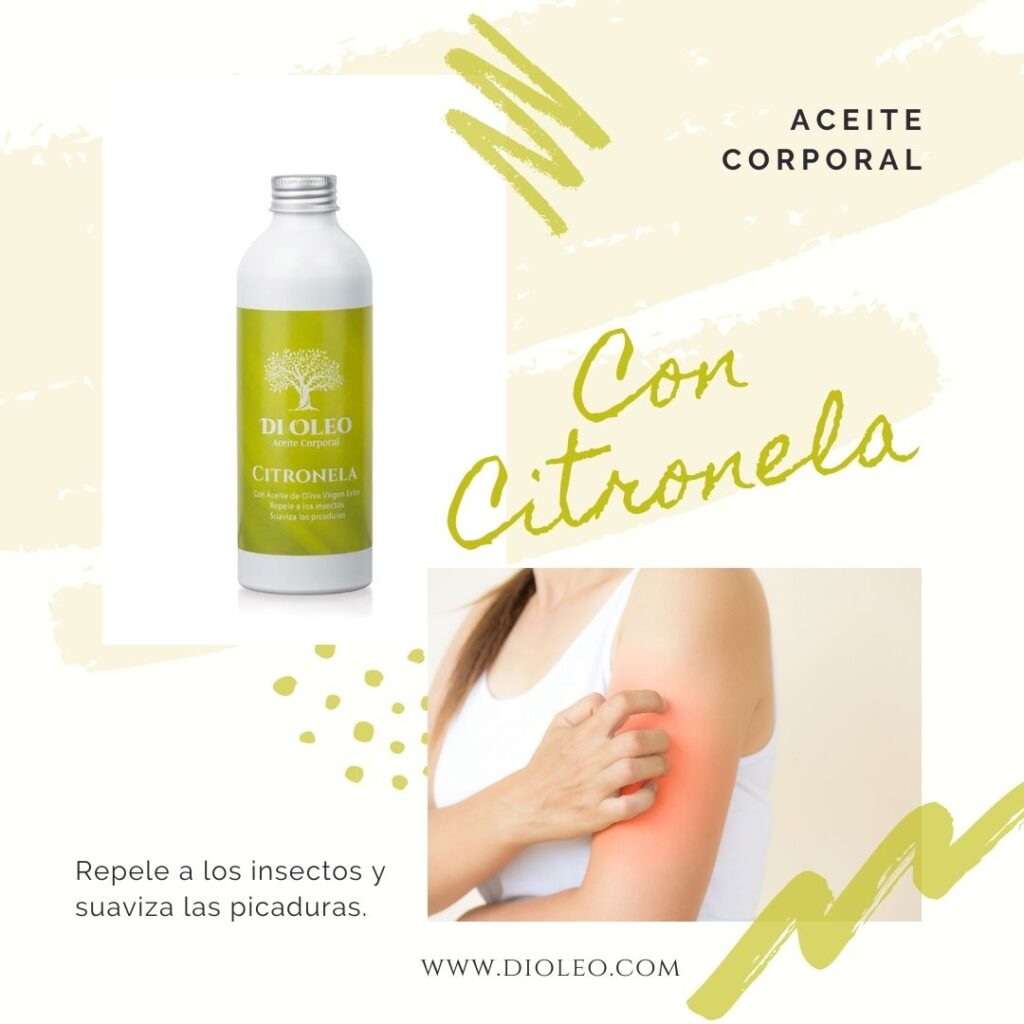 Recommendations for use: pour a few drops into the palms of your hands and apply gently to the skin.
Properties: anti-inflammatory, antimicrobial and stimulating blood circulation.
Holistic aromatherapy: Keeps the mind in balance and helps the body stay healthy. Relieves anxiety and gives peace of mind.